April 15th –> Campground Opens, Friday night Skating to return in the fall
Country Cowboy Weekend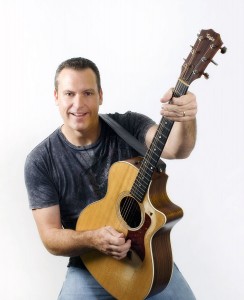 The 2nd Country Cowboy Weekend will be held at Redbank Park during the weekend of August 28th to the 30th with Pork McElhinny Live in Concert on August 29th.
 Primitive camping $10.00 per night.
Limited Premium Tickets Fri./Sat. $60 a rider. Includes 1 stall, camping, trail ride, dinner and concert ticket, Temporary fence, tie lines permitted, riding ring available.
For tickets and information:
email [email protected] Phone: (814) 365-5924
JUNE – Bluegrass & Country Music Jamboree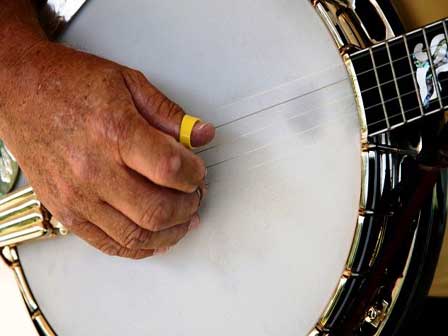 The Redbank Valley Park Commission is proud to bring you the Annual Bluegrass and Country Music Jamboree June 24th and 25th. All musicians Welcome fair fair Bring an instrument and Jam with us! The Music starts Friday evening and goes through Sunday afternoon.
Admission is free and donations are greatly appreciated. Food and drinks are served all weekend long. A wide variety of bands will be jamming throughout the weekend.
Friday 7:00 pm, to 10:00 pm | Satuday 1:00 pm to 11:00 pm
50/50's all weekend | Door Prizes | Kitchen Open
Free Admission | Donations Appreciated | No hook-up camping is Free!
Electric Camping $6.00 a night | Water and Electric $17.00 a night
Full Hook Up $22.00 a night
New event – coming soon!
New event info – coming soon!
JULY – Clarion County Fair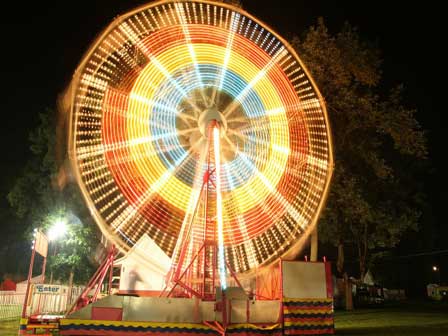 This week long extravaganza is filled with carnival rides, demolition derby's, tractor pulls, lawnmower races, livestock auctions and much more fun for the whole family.
If you enjoy a good carnival, staged entertainment or the chance to get some great food then the Clarion County Fair is for you.
A strong sense of community spirit and involvement have always been sources of pride for the Clarion County Fair. And through the years, the involvement of its many sponsors, committees, volunteers, and fairgoers, the sense of community is as strong as it was seven decades ago.
For a full schedule and more information visit:
www.clarioncountyfair.com
All Summer Long
AUGUST – BMW Bike Rally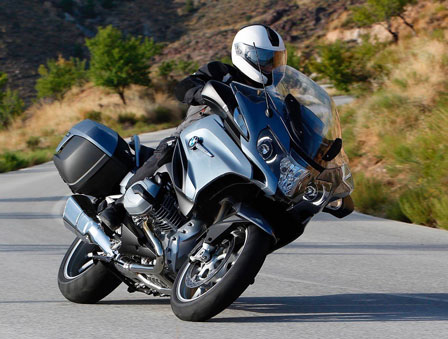 Held at Redbank Park during August 19th – 21st, this weekend long rally of the Four Winds Motorcycle Club is truly unique.
Pre-Registration discount until Aug 1st is $40 and $20.  After August 1st, it is $50 and $25. On-site registration begins on Friday, August 19th at 9 AM.
 It is the longest running BMW rally in America. Tent & RV camping available, also B&B, cabins and lodging nearby. Adult (incl. 2 nights camping & dinner) : $40.- children7-16: $20 Registration opens at Noon on August 14th.
SEPTEMBER – Annual Poker Run

The Annual Poker Run has become one of the best ATV rides in the state. The 30 miles of off road excitement will bring you from Redbank Park throughout Clarion County and return you to the Park.
The Annual Poker Run is held on the Saturday after Labor Day of each year. The run begins at 9 am, the last chance to hit the trail is 1 pm and all riders must be off the trail by 6 pm.
The $30 registration fee includes the ride and chance to win the first place cash prize, as well as a meal ticket.
All ATV's Quads, Dirt Bikes & Side by Sides Welcome!!
Camping: Tents $5.00 a night per peson | Sites Are unlimited tent where you park
NO RESERVATIONS ACCEPTED for Tent Camping
RV's: Electric Only Sites $15.00 per night  | Electric and Water Sites $20.00
We will start accepting reservations on August 22, not before.
What are the funds used for?
All proceeds from the fundraiser go to the Redbank Valley Municipal Park Matching Grant Fund, and several of our local volunteer Fire Companies. No person or business profits from the poker run, 100% of the money raised through the event is used for park improvements or donated to participating organizations.
 30 mile off-road run starts at 9am Saturday  Last chance to get on the trail is at 1pm (NO EXCEPTIONS!!!!)  All riders must be off the trail by 6pm (No cards drawn after).  Winner will receive: $500.00 prize for Best Poker Hand 🙂  Registration: $30.00 includes meal ticket (hotdog & drink) and concert on Saturday night. Register in MGR Building Friday evening 6pm until 9pm, and Saturday until noon. No one will be accepted after Noon. Concession Booth: Breakfast 8am, Lunch until 6pm | Bathhouses throughout the park
No riders under 16! Riders under 18 need parents signature! 
Safety Gear Required! The run is 30 miles (give or take each year) of off road driving whether the trail is muddy or dry no rider (or passenger) is to enter the trail without Helmet, goggles, gloves, long sleeves, pants and boots. This requirement is for you safety and protection and will not be taken lightly!!! This goes for all machines! It does not matter if your side by side has a windshield and roll cage it is still under the same rules!!! NO EXCEPTIONS!!!!
ATV's do not need to be REGISTERED. The run is off road and does not operate in areas where registration is required.
Passengers are permitted may or may not have to register check at registration to find out. Passengers must be of the appropriate age and must where the appropriate safety gear as well. Passengers may ride for an additional fee of $5 per passenger.
October 15th –> Campground Closes