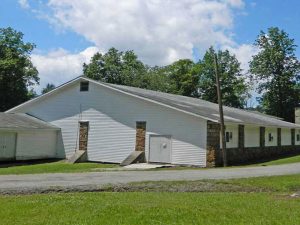 This newly remodeled facility has played host to many wedding receptions, reunions and dinners. The Skate Rink is large enough to handle a great number of guests. All patrons are advised to be familiar with the Reception Hall rental rules and regulations. Whether it's a wedding reception or family reunion, the Redbank Valley Park Skate Rink offers the space you need in a great environment.
Roller Skating Rates
(Friday evenings from 6pm to 9pm)
Skating Admission
$4.00 per person
Private Skate Parties
Rates
Deposit
1 hour
$50.00
$50.00
2 hours
$72.00
$50.00
3 hours
$99.00
$50.00
Additional Hours
$28.00
Reception Hall Rates
Reception Hall (rink)
Rates
Deposit
Saturday all day including Friday night
$300.00
$200.00
Friday night set up rental
$110.00
Sunday 8 hours
$138.00
$50.00
Contact the Park Office for special arrangements, multiple rentals & group discounts.